New Kerastase Resistance Therapiste Range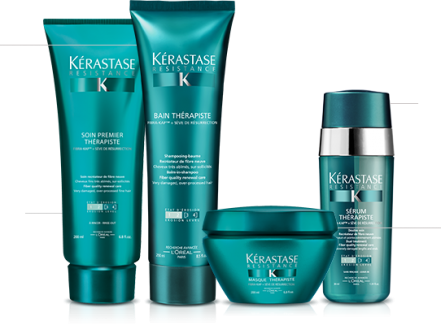 GIVE YOUR HAIR A SECOND LIFE.
Kérastase-Résistance rebuilds the internal substance of hair weakened by chemical or mechanical agressions to restore its strengh and solidity. Force architecte is dedicated for damaged hair (erosion level 1-2), while Thérapiste (erosion level 3-4) is designed for very damaged and over-processed hair. Hair is restored and the quality of the fiber is like new.
WHAT DOES IT DO?
Each fiber is reconstructed, revitalized, shiny, and smooth.
Hair is soft, firm to the touch with tonus. Hair is more resistant with an anti-breakage effect.
back